Harmonie 2018
A downloadable game for Windows
Graduation Video Game
School : ISART DIGITAL, the Video Game and 3D Animation / VFX School
Inside a magic music box, two automata move on rails and revive an old story.
Platform : PC
Engine : Unity
Number of players : 1
THIS GAME REQUIRES XBOX CONTROLLER

Producer : Rémi LARIDAN
Game Design : Tarik HOFMAN, Elliot RIBEIRO
Game Art : Marie ADELINE, Robin LEVASSEUR, Tiana RAJOHARISON
Game Design & Programming : Antoine BONIFACE-ACHILLE, Pierre MIZZI
Game Programming : Loïck PRUD'HOMME
Music & Sound Design : Benjamin BUZZI
Comments
Log in with itch.io to leave a comment.
All you need to achieve your goals is right beside you. You just have to believe.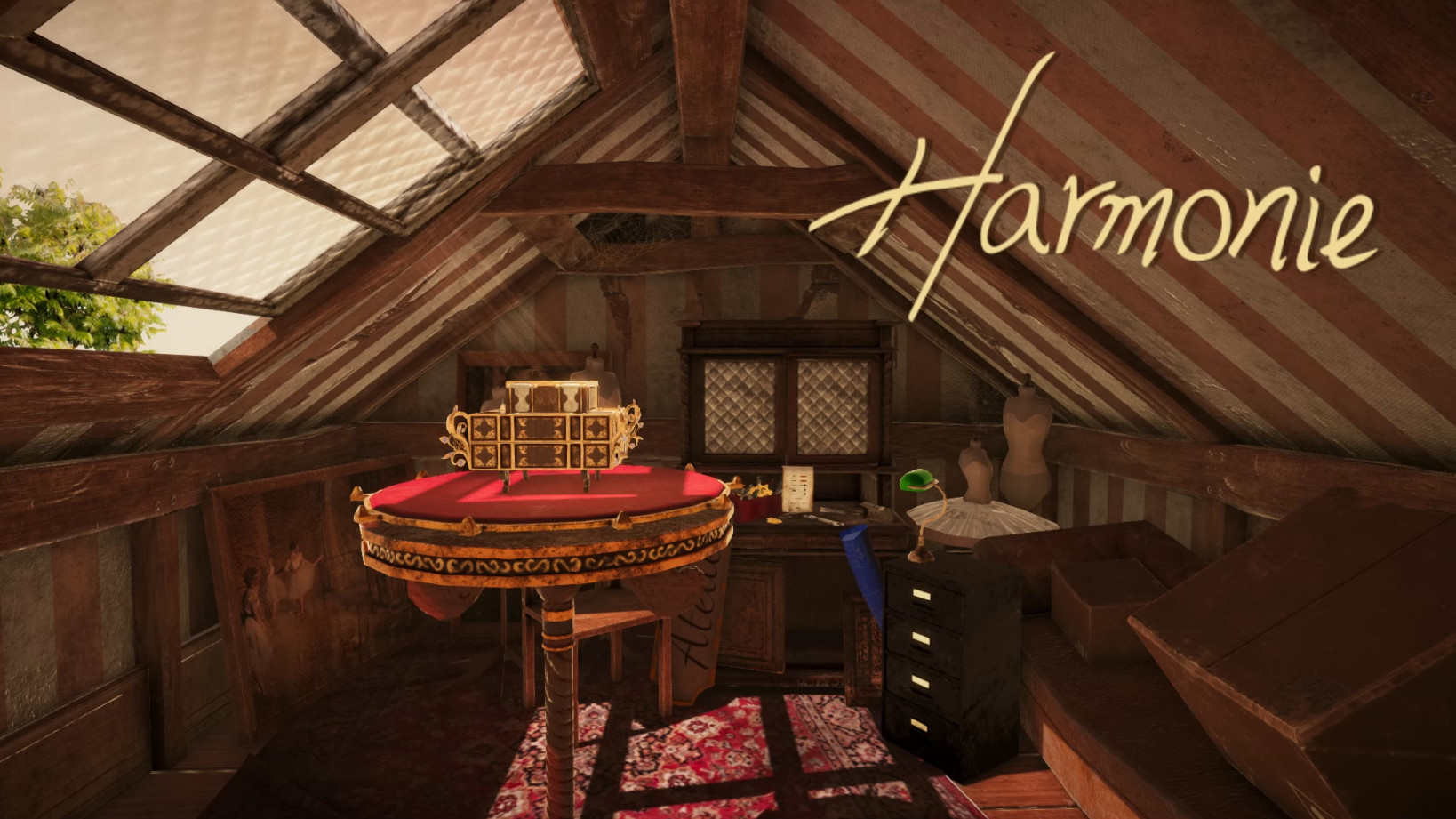 Tried to play but all I get is this screen (music is playing but.. nothing else happens).


You must use a Xbox one or Xbox360 controller to play the game, we are actually working on a way to indacate this to player.
I have an Xbox 360 controlled connected at all times.
is there anyway u can make it compatible with keyboard?