Lysfangha 2021
A downloadable game for Windows
Graduation Video Game
School : ISART DIGITAL, the Video Game and 3D Animation / VFX School

Embody the demi-goddess Imë and purify the temple where the Lysfangha is kept, a magical artifact that protects the world. Using your temporal powers, duplicate yourself by going back in time. Cooperate with a growing horde of your past clones to repel the invasion!
Platform: PC
Engine: Unity
Number of player: 1
Genre: Hack'nSlash

Twitter : https://twitter.com/Lysfangha
Instagram : https://www.instagram.com/lysfangha/?hl=fr
Producer: Baptiste MARSAC & Daphne PAUCHET-DELOFFRE
Game Art: Thibaut DANNENMULLER, Félix DONADIO, Alexia LOUP & Jeanne PLOUNEVEZ
Game Design: Thibault LEGOUET, Florian MAUREL & Arthur PILEWICZ
Game Design & Programming: Max DROULEZ & Axel PUZENAT
Game Programming: Lucas FORCINA & Marin RIVERA
Music & Sound Design: Clément GAUNARD

Voice Actors : Audrey Gyurgyik (Imë), Lucas Forcina (Kehör), Kevin England (Narrator)
Install instructions
Download the compressed folder.
Unzip the file.
Open the unpacked file.
Run the Lysfangha.exe file
Comments
Log in with itch.io to leave a comment.
I really enjoyed playing! Are you considering whether you'd like to turn this into a full game someday?
Hey there,

Played through Lysfangah on stream, over the weekend. Myself and chat were very impressed with the game.
Very stylish, interesting mechanics and a high level of polish. I enjoyed it enough to play through on Challenge mode.
Really feel you are onto something here.
Hope to see more in the future. =]
Much love <3
Very cool mechanic you have, making the game more challenging with more enemies. The art is absolutely gorgeous and the fighting is well animated. Definitely getting the full game!
Your video is so cool, I watched it with a big smile all along!
Thank you for playing Lysfangha and making such an enjoyable content out of it! It means a lot to us to see people genuinely enjoying themselves when playing 😊
Show post...

WOW 5 STAR VERY GREAT GAME DEV
This game is amazing. If this was a school project you should have gotten like A+ or something. This is actually my first time playing a hack and slash using mouse and keyboard. The combat feels so good and I love the remnant mechanic. A real amazing game and you and your team did an amazing job. Ill give this a fun as hell/10 :D
You'll be glad to hear we won the Grand Jury Prize at our school then! Haha
Thank you for your kind words, we're very happy you enjoyed playing!
The game looks good, I will download and play.
I must also say that these graphics are very beautiful.

Thank you so much!
We hope you will enjoy playing it! We'd be glad to hear your feedback aswell.
Hi! Thank you for your interest in Lysfangha! <3
We hope you will enjoy it and we are looking forward to hearing/reading all of your feedback! 😊
You can join our Discord server to discuss with other players!
Follow us on 🐦 Twitter and 📷 Instagram!
And listen to the OST 🎵!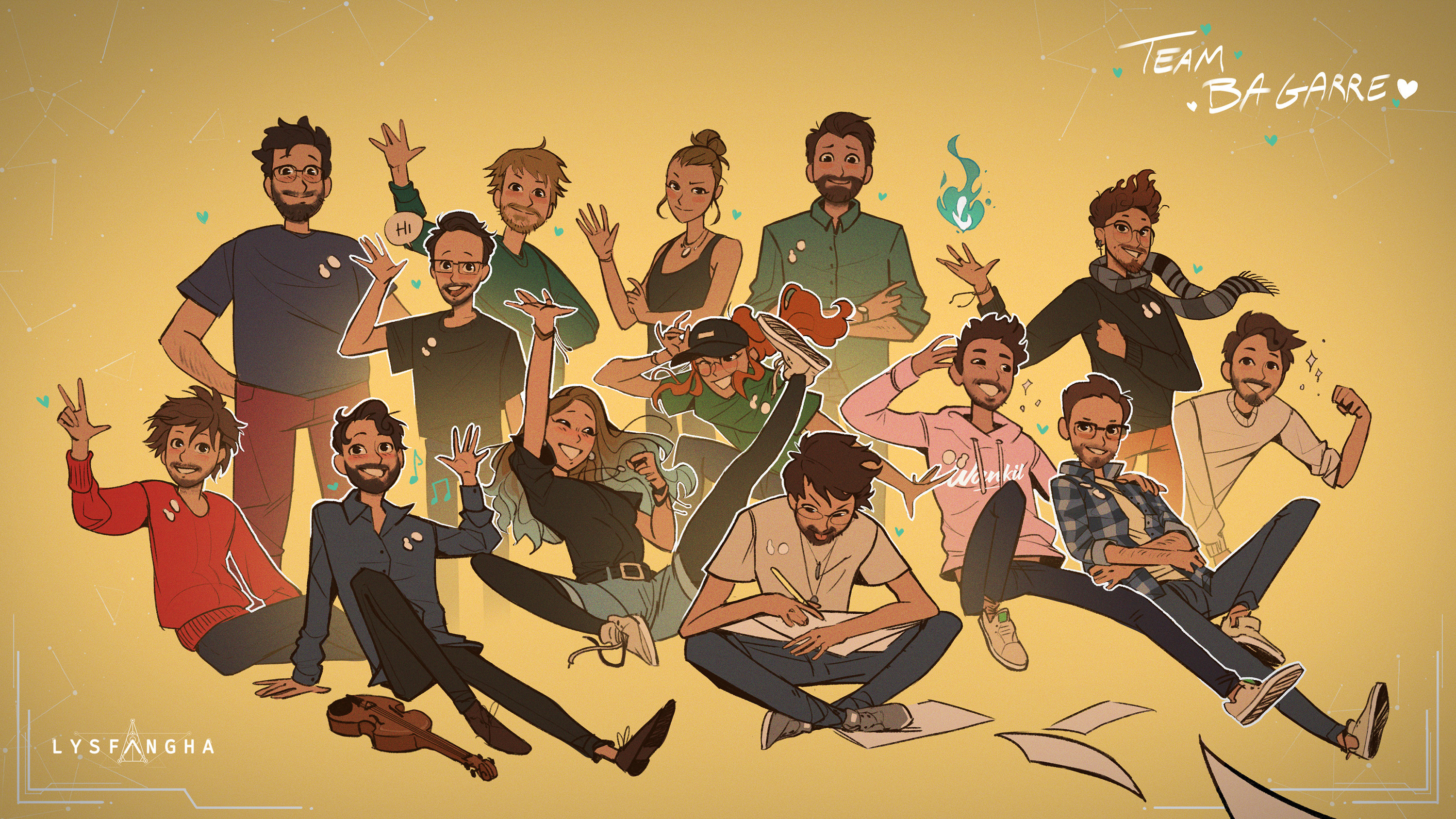 The Development Team 🥰